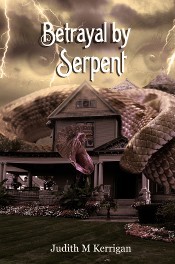 ORIGINS OF THIS BOOK
Some years ago a friend, Maggie Day Stevens, and I were in one of our mutually whimsical moods. We cooked up the idea of writing a murder mystery together. It was to be funny, not terribly murderous, and the main character would be an older English teacher (American, not British), and she would be addicted to cliches. ​As fate would have it, our lives went in differing directions and it never got written. That is truly fortunate for you as reader. A book full of cliches would have turned you against reading forever.​
​​ Three years ago I was having nightmares, the result of knowing far too much about human suffering as a result of my then-primary profession of mental health counselor. Having been trained as an expressive arts therapist, I knew exactly what to do about it--write about more human pain, of course. That last may seem counter to reason, or as if I badly needed a therapeutic intervention, but I am deeply aware of the power of creativity to heal. ​There is nothing that has been so healing in my life as immersing myself deeply into the creative act. BETRAYAL by SERPENT was in gestation over a long period of time​.
What a process! ​​The more I wrote, the more the lives of Anna and her children became real to me. As she dictated her story to me, I felt I became almost as real a friend to her as Cait and Caroline, her best friends in the story. She made sure I knew every twist and turn of her life, even those she never told to others and certainly didn't share with police or even with her lawyer, Conrad Wentworth.​ The writings I have added to this website go beyond the story she tells in this book. here are excerpts from her journals that give deeper insights into the lives of Anna and her children which she has, fortunately, given me permission to reveal here.
​​I think that, in the time when the events in this book occurred, she really wanted to be heard, and in a way came into her own--a person separate from her identity as wife, which she was forced to give up, and as mom, which time took away from her, and most certainly as a mere character in a story. I feel privileged to know her. I hope you will too. Yes. She became that real to me.​
Judith M Kerrigan​​​
Cover design by www.create-imaginations.com, Paul Beeley, designer.
To purchase your copy of this book as an ebook or paperback, click on the links below.