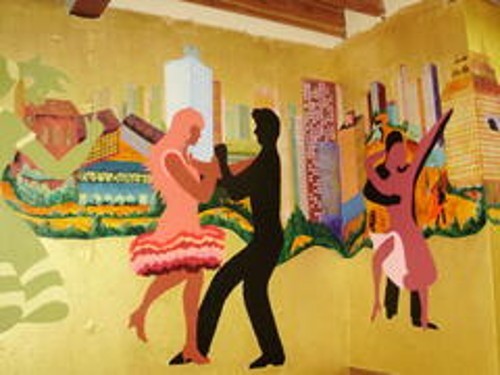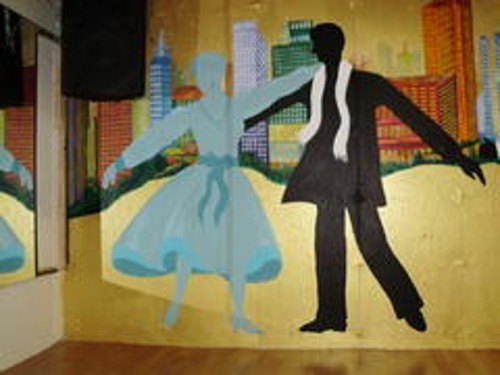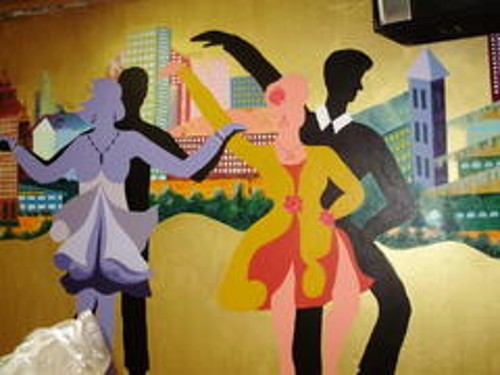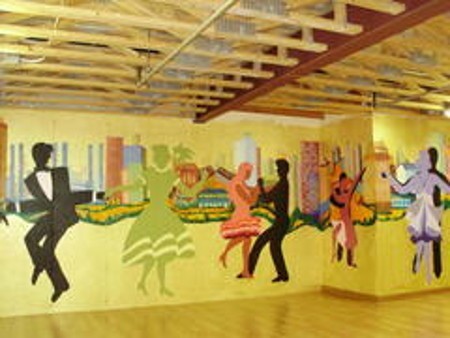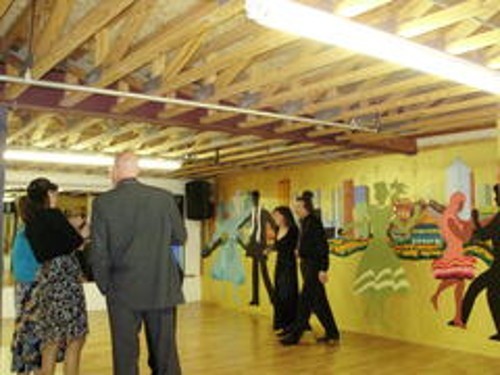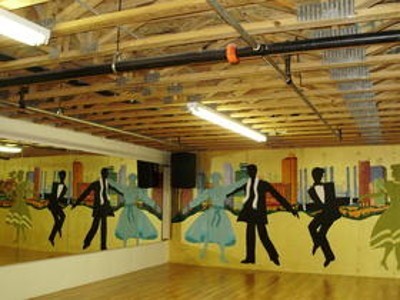 Let's Dance Studio
Wall Murals
The dance mural for Let's Dance Studio was commissioned at Christmas 2008. Pam Stiles asked me to create a mural and she and I agreed on silhouettes of dance couples, with the men as black silhouettes and the women each a different color. Kevin, the owner, decided he wanted a background of a city, and agreed to provide lessons to me to add it. The process was long and detailed. A small mock-up was done first to illustrate the idea of the silhouettes. Then another set of mock-ups was done to illustrate the city effect. All couples were sketched out at 8"×11" size, then enlarged both on a large printer at Kinko's, and by hand.
The wall was prepared by priming and then painting with the gold color. Next, a grid was drawn on the wall. A corresponding grid was done over the art drawings. Then larger mock-ups of the positions on the wall were done for each of the three segments of wall. The city and the figures were drawn to scale on the wall and painting could commence. The figures were outlined, the background city painted and stenciled (windows and other special effects), the figures then filled in and, after adjustments were made and the paint was thoroughly dry, a coating of acrylic varnish was used to protect the piece.
All in all, over 440 hours went into this mural.